Former Finance Minister Jutta Urpilainen (SDP) announced her candidacy in Tampere on Sunday. His decision was eagerly awaited, while the presidential race has been in full swing for months.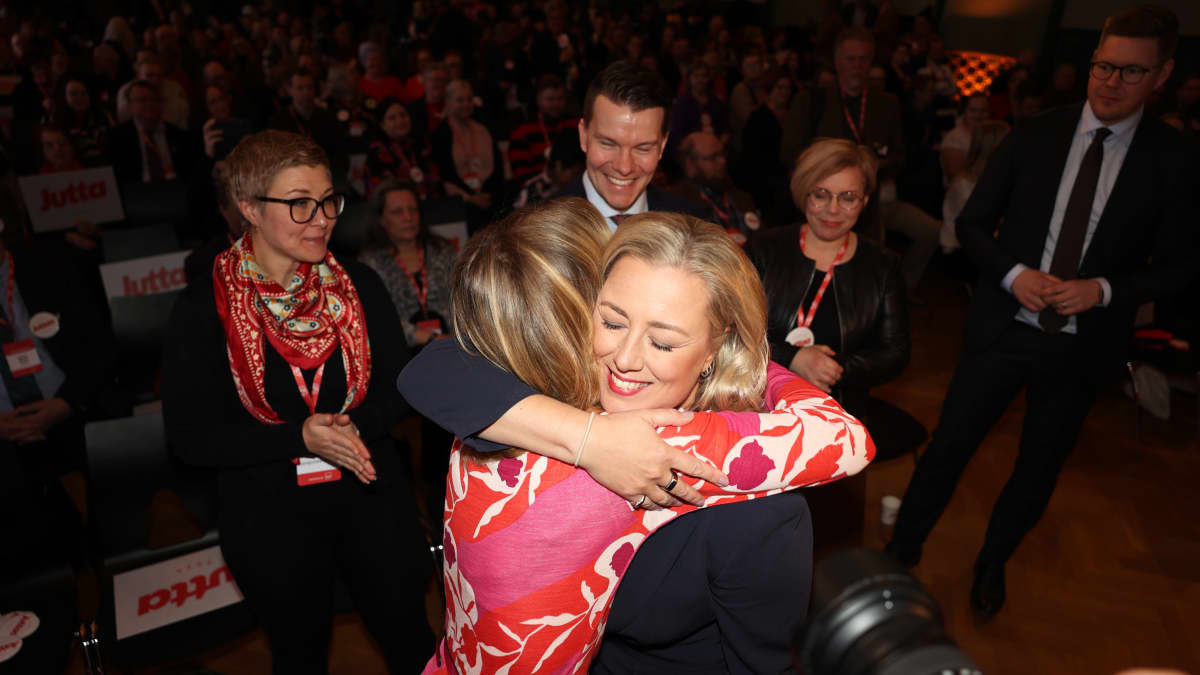 After a long period of reflection, the European Commissioner Jutta Urpilainen announced on Sunday that she would run as an SDP presidential candidate.
"A red-green woman committed to European and international partnerships can integrate (in this election campaign) alongside right-wing and center-right men," Urpilainen said when announcing her candidacy at a council meeting of the SDP party in Tampere.
Urpilainen said the central theme of his campaign would be "no one left behind". She added that the rights of employees must be guaranteed, not just those of companies.
However, Finnish presidents have little say in these domestic issues. The powers of this office have been reduced in recent decades, leaving the head of state mainly responsible for overseeing foreign relations – although European affairs are led by the prime minister and the government.
According to Urpilainen, Finland must also ensure that no one is left behind in the world. Poverty, the state of the climate and inequality are issues linked to the destiny of humanity, which must be addressed through engagement with the "global South", she said.
Within the EU, Finland must promote the principles of the rule of law. For example, Urpilainen expressed concern about the state of democracy in member states like Hungary and Poland.
Urpilainen: timetable set by the Commission
Urpilainen said the timetable for his candidacy was determined by the European Commission. She has been European Commissioner responsible for international partnerships since the end of 2019. Urpilainen, 48, led the SDP from 2008 to 2014, and was Minister of Finance from 2011 to 2014.
She will be on electoral leave from her European mandate from December 2, which will mark the official start of her campaign in Helsinki. That's a little more than six weeks before advance voting begins on January 17. Finland's 13th president is due to take office in early March.
Urpilainen's decision was long awaited, with the presidential race in full swing for months. Current and former presidents of the SDP, Antti Lindtman And Sanna Marinohad encouraged Urpilainen to run since last summer.
In Yle's last presidential vote, Urpilainen's support remained modest.
According to the survey conducted by Taloustutkimus, only four percent of all respondents would vote for Urpilainen in the first round of the presidential election.
According to this survey, 45 percent of SDP supporters who expressed their position said they would vote for Pekka Haavisto (Green), 16 percent for Alexander Stubb (NCP) and only 13 percent for Urpilainen. Olli Rehn (Cen) would get 10 percent of the votes from SDP supporters.
Urpilainen said she was not intimidated by the distance that separated her from other candidates in the polls.
"There are 70 days left. Whatever needs to be said will be said in due time. We will lead a campaign that will be noticed," she promised.
Users with a Yle ID can leave comments on our news. You can create your Yle ID via this link. Our commenting and moderation guidelines are explained here.