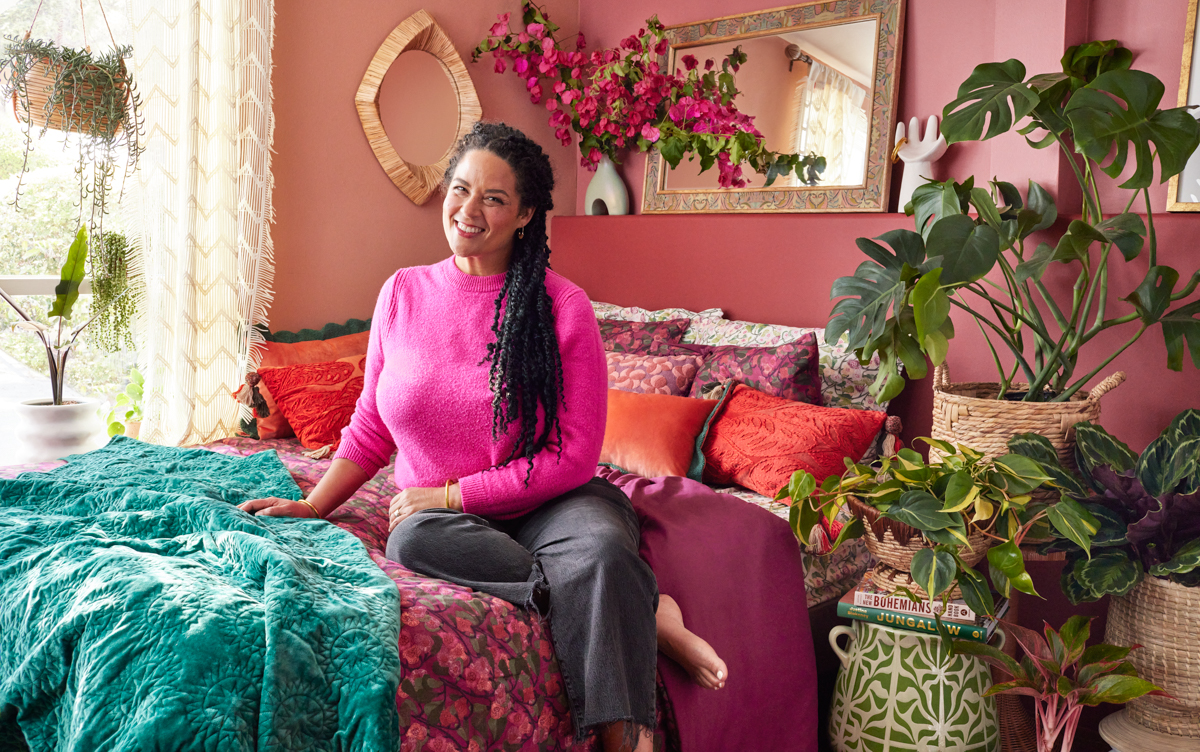 We had some interesting weather here in LA this summer (a hurricane AND an earthquake on the same day, then drizzle and the pinkest sky I've ever seen, punctuated by a rainbow !!). As we approach September, it seems like change is in the air. The leaves range from cool tones to warm reds, oranges and even pinks. It's a time when Mother Nature shows her versatility, so it seems like the perfect time to share our latest Opalhouse designed with Jungalow the collection has arrived!
This collection was inspired by the changing seasons. We've included nods to the winds of change, like the pinwheel pattern you see on some of the throw And decorative pillows. Windier nights and cooler temperatures are a gentle reminder that we are getting closer to fall. I don't know about you, but I'm feeling compelled to spend more time at home this fall. I think it speaks to our connection between man and nature and that, even in a modern world, we are still connected to the land throughout the seasons and need more rest in the fall (and winter ) when it is colder and darker outside. I love the idea of ​​balancing what's happening outside with a warm, inviting, jewel-toned interior setting.
For me, fall also symbolizes a time of coming together. Connecting with loved ones, inviting people over to eat, and sharing in the abundance and slower pace of the season. Open hands are for me a symbol of all this (and this open hand trinket dish is only $15!). I wanted to incorporate open hands as a design element that represents sharing and reaching out – something I look forward to doing in the coming weeks. Open hands are also a very welcoming sight for guests in any space.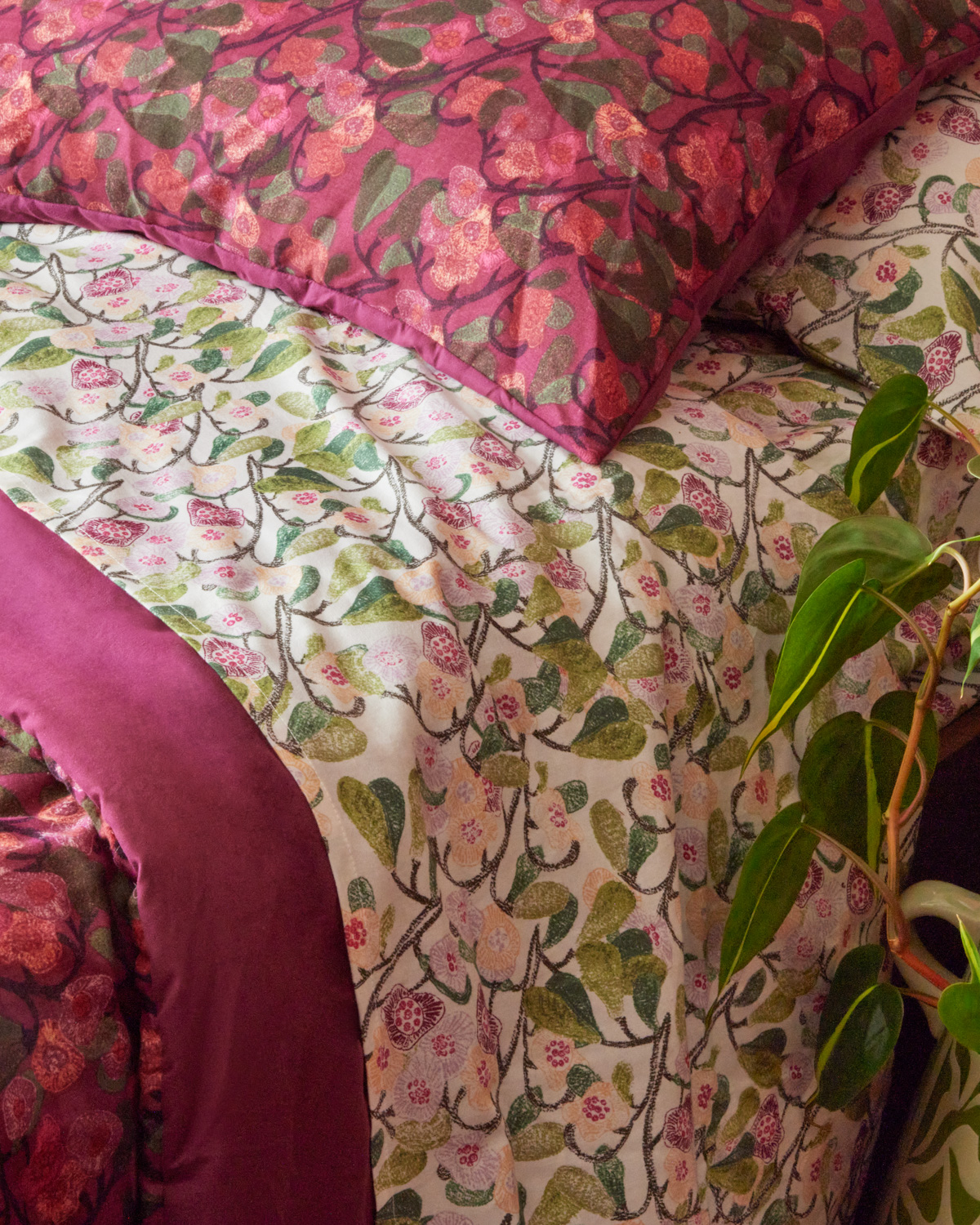 Slightly obsessed with this print-on-print situation. Isn't it amazing how the same print with just a different colored background can look completely different on the leaves against the comforter?
I love how the variegated leaves IRL speak to the leaves in the patterned bedding – I love it when life imitates art! 😉 And I can't imagine a more beautiful home for this little plant baby – the woven detail on this basket is the next level!

This vase needs its own moment! The relief details are so good! I love the textured, almost vintage look of this vessel and at only $30 – it's a steal!!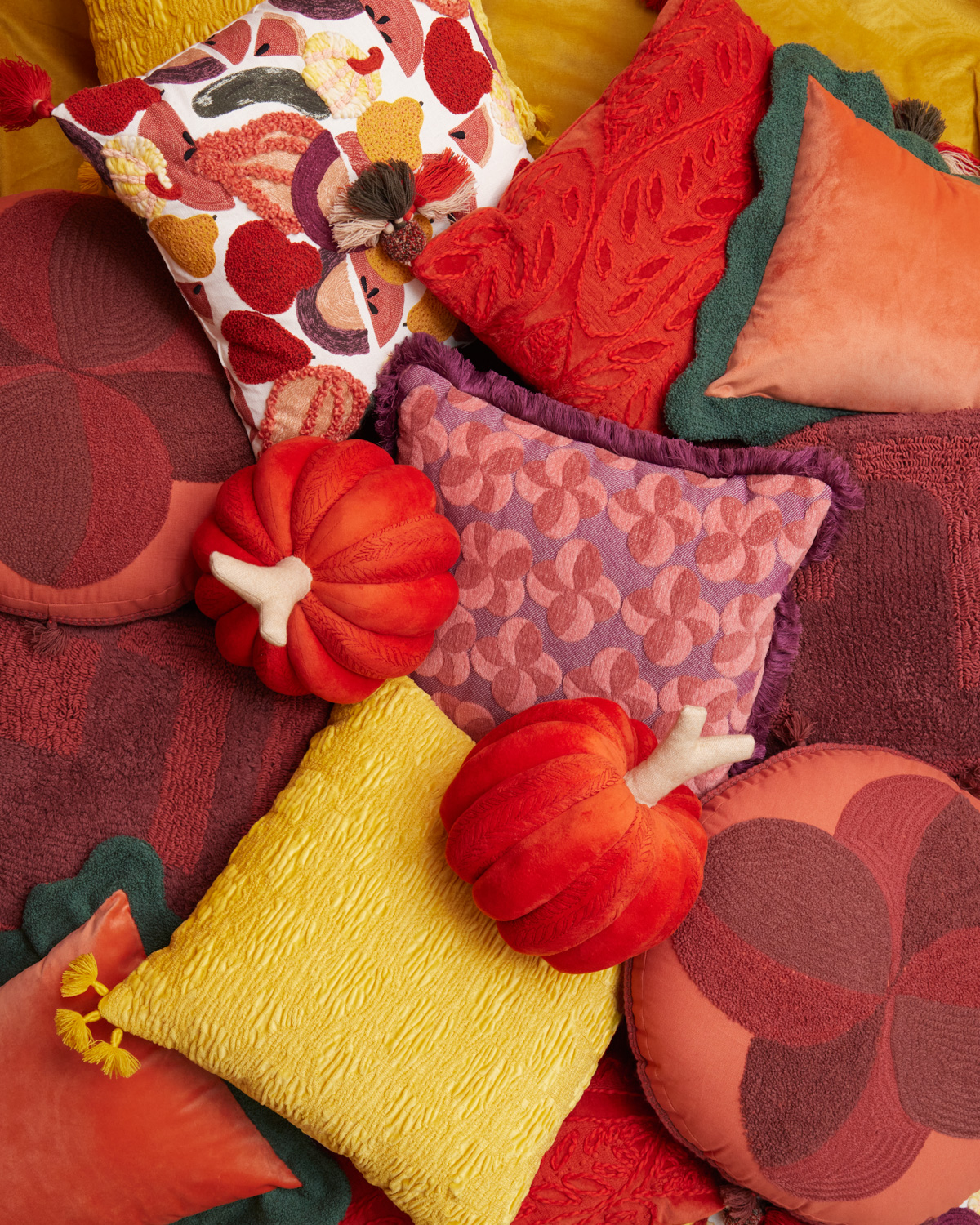 This pile of pillows gives tasteful texture, if I do say so myself. THE embroideryTHE gathersTHE fringeTHE scalloped edgesand the cute patootie pumpkins – I mean, come on!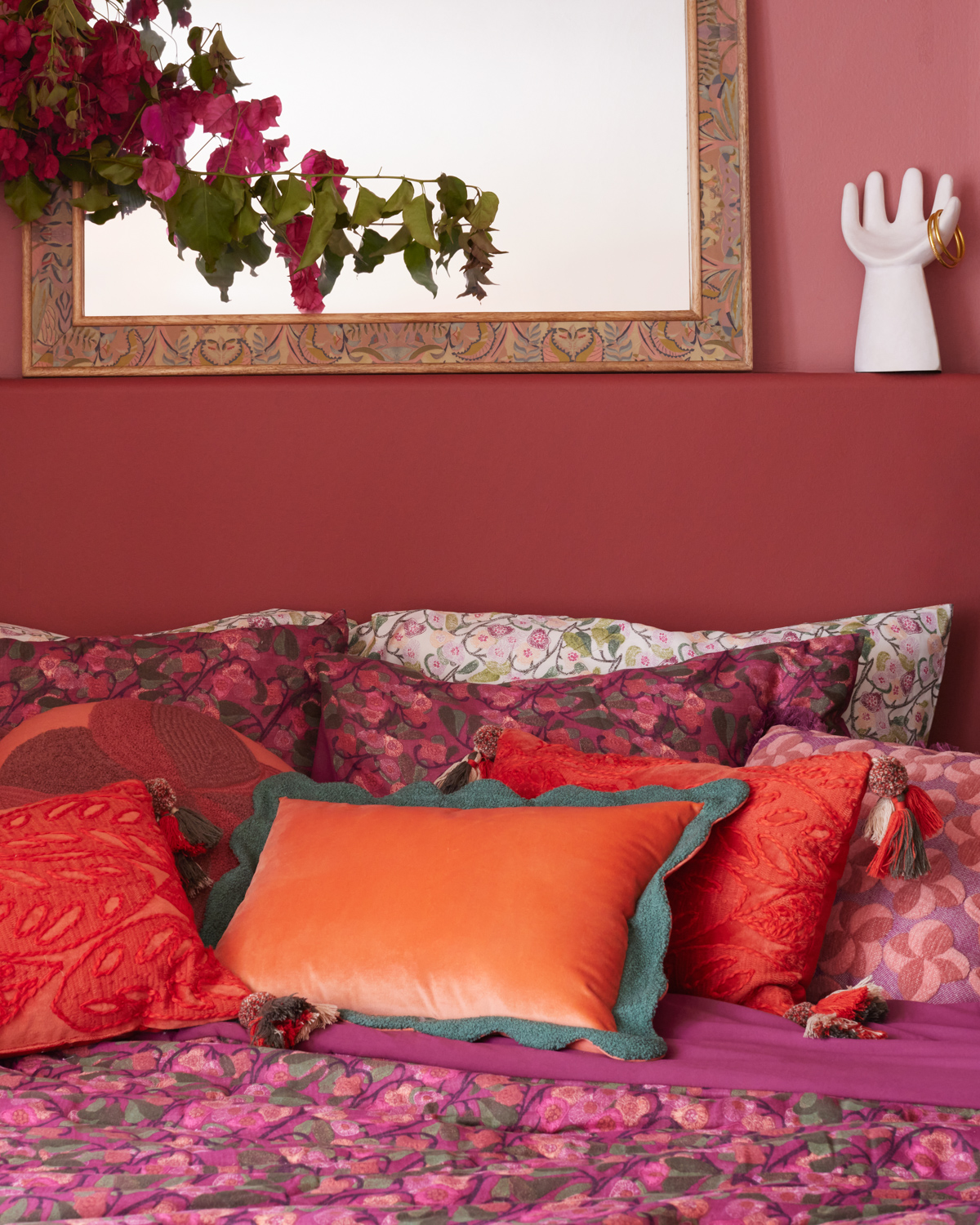 I can't wait to hear what you think of the latest developments Opalhouse Designed with the Jungalow Collection (available exclusively at Target)! Drop a comment below or tag us in your fall harvest on IG! #jungalowxtarget
All photos by David Tsay for Jungalow